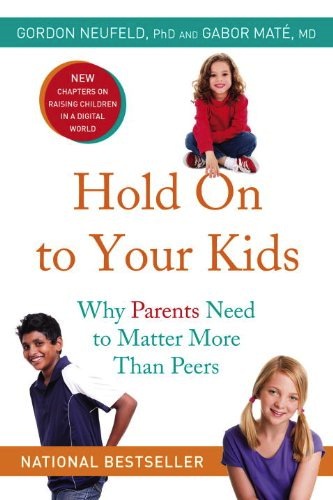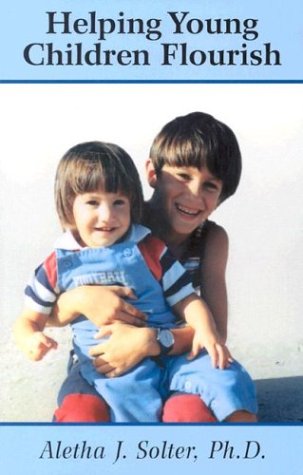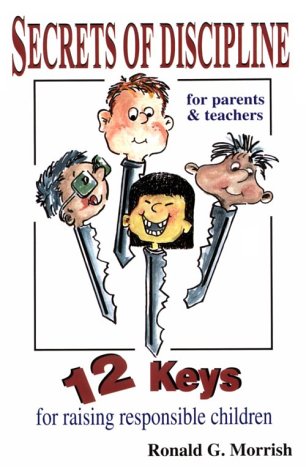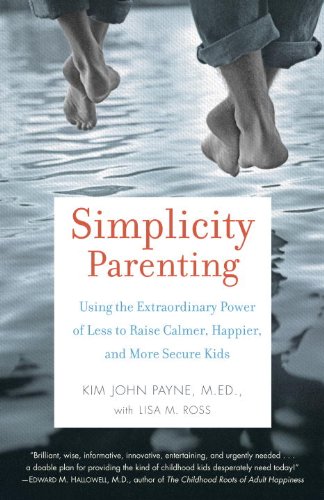 First and foremost,
Hold on To Your Kids
by Gordon Neufeld Ph.D. and Gabor Mate M.D.
Now in its third edition, Dr Neufeld has written two new chapters on parenting in the digital age. Mobile devices and social media have become part of children's lives in an unprecedented way, with huge implications for maturation and emotional health, especially in a context of peer orientation.
From the cover: "[The authors] tackle one of the most disturbing and misunderstood trends of our time - peers replacing parents in the lives of our children...
Hold On To Your Kids
helps parents understand this disturbing phenomenon and provides solutions to restore the intuitive child-parent bond to its rightful preeminence. The concepts, principles and practical advice contained in
Hold On To Your Kids
will empower parents to be for their children what nature intended: the true source of contact, security and warmth."
Hold on To Your Kids is now available as an audiobook read by Gabor Mate's son Daniel.
http://www.audiobooks.com/book/124319
Also highly recommended: Four books by Aletha Solter Ph.D.

The Aware Baby
"The Aware Baby marks a major breakthrough in our understanding of babies' needs from conception to 2 1/2 years of age."

Helping Young Children Flourish
"Helping Young Children Flourish is a revolutionary book for parents of children from two to eight years of age. You will learn how to help your children grow up to be compassionate, competent, non-violent, and drug-free while maintaining a relationship of mutual respect with them."

Tears and Tantrums
"Tears and Tantrums describes a new way of understanding the purpose of crying during infancy and childhood....You will gain a better understanding of why babies and children cry, and you will learn how best to respond."
Attachment Play
- How to solve children's behaviour problems with play, laughter and connection
"Attachment Play will help you solve discipline problems with children from birth to age twelve without using punishments or rewards. It delves beneath the surface of typical conflicts by addressing the underlying emotions that can lead to challenging behaviour."
Dr. Solter is an internationally-known expert on children's emotions, non-punitive discipline, and attachment-style parenting.
Secrets of Discipline

- 12 Keys for raising responsible children
-by Ronald G. Morrish
I first encountered this book in 1998. I was pleasantly surprised when I recently re-read it through the Neufeld lens. It is very practical, straightforward, and easy-to-read. It has nothing directly in common with Dr. Neufeld's approach, but the principles are compatible with his, and sound. Filled with lightbulb moments and common sense.
Simplicity Parenting - Using the Extraordinary Power of Less to Raise Calmer, Happier, and More Secure Kids

- Kim John Payne
Preserving the essence of childhood.
Why Love Matters - How affection shapes a baby's brain -by Sue Gerhardt
"Why Love Matters explains why love is essential to brain development in the early years of life, and how early interactions between babies and their parents have lasting consequences...Why Love Matters is a lively and accessible interpretation of the latest findings in neuroscience, psychology, psychoanalysis and biochemistry."
Brain-Based Parenting - The Neuroscience of Caregiving for Healthy Attachment
-by Daniel A Hughes & Jonathan Baylin
Neuroscience is researching what happens in parents' brains when they are filled with loving and responsive feelings - and when they are filled with frustration and stress. Our children can trigger automatic emotional responses that cut us off from our warm, empathic feelings; the authors explain how it happens and suggest ways to engage our higher brain functions to help parents remain stable, engaged, and flexible when under stress.