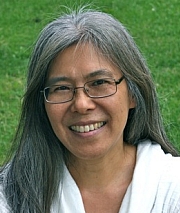 I help parents feel more confident handling the challenges of parenting. Some challenges are common everyday issues, others are signs of deeper trouble, but they all have this in common: they improve when the relationship of the child to the parent is strengthened and deepened.
This is not a medical 'disorder' model; rather, it looks at the child in the context of relationships.
Problems are often the result of something awry in the child's relationship with parents; my goal is to help you bring the relationship back into alignment. This approach looks for and treats causes, rather than suppresses symptoms.
A wide range of difficulties can be addressed using this approach, with children of all ages. Some straightforward issues can be resolved in one or two visits. Other deeper or longer-standing problems may take more time. I work with parents only, not the children. Together, parents and I develop strategies for daily life while keeping the long-term goal of maturation always in mind.
My experience is that difficulties with children are rarely due to parents lacking in motivation - the parents I meet are all trying their hardest. The struggle is more a result of living in a society that doesn't understand attachment, lacks support for parents, and too often sees children as economic opportunities. We need to counter this trend by bringing consciousness to parenting.
Seeing your child's true needs through the smokescreen of his or her behaviour brings compassionate understanding. This is the place from which change can happen.
You do not need to know anything about the Neufeld approach before beginning work with me - all that is needed is a desire for growth.
"If people are good only because they fear punishment and hope for reward, then we are a sorry lot indeed." (attributed to) Einstein
Please note that while I am thoroughly grounded in the Neufeld paradigm, experienced in working with individuals, and maintain a rigorous ethical standard, I am not a licensed mental health practitioner.
Fridays at the
Jaya Integrative Health Centre
527 Bloor St. West (near Bathurst)
3rd floor
Sundays at Waldorf Academy
250 Madison Ave (near Davenport)
(Ask about options for other days. House calls may be possible if the child is elsewhere, with an additional fee for travel time if warranted.)

$60 per hour (sliding scale)
Make an appointment:
april@truenorthparenting.ca
text or voice mail:

416-320-0112